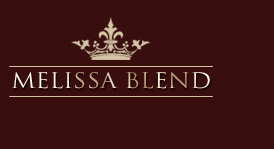 Melissa blend is our top signature blend due to its wide array of therapeutic benefits such as a fatigue-reliever, anti-depressant, uplifting, relieve anxiety and stress.
Melissa officinalis also known as Lemon Balm, is regarded as a precious oil due to its low yield in oil production. In order to produce a single kilogram of the essential oil, it requires approximately about 4,000 to 5,000kg of the aromatic herb and distillation is to be done within 24 hours of harvesting due to the fragility of the plant. It is the only species under the Lamiaceae family that produces a vibrant scent of fresh citrus note with a rich honey base note.

We have beautifully combined Melissa essential oil with 6 other top grade essential oils such as May Chang, Bergamot, Sweet Orange etc to present you our signature Melissa Blend.

The Melissa blend can be enjoyed in the following format :

i) Pure essential oil blend
ii) Massage oil
ii) Shower gel

Please contact us via email at info@thenaturalistgrandeur.com.sg or 6339 9981 should you like to find out more
about this blend.